Black Magic: The Lore of Onyx
BLACK MAGIC: THE LORE OF ONYX
Listen, y'all… please let us preface by saying: we have no idea if any of this is true or completely bogus. And we're going to let you decide for yourself whether you believe it. It is not intended to be interpreted as scientific fact, but more for its entertaining and interesting factor — like reading your horoscope.
Legend has it that Black Onyx can cure a multitude of ills.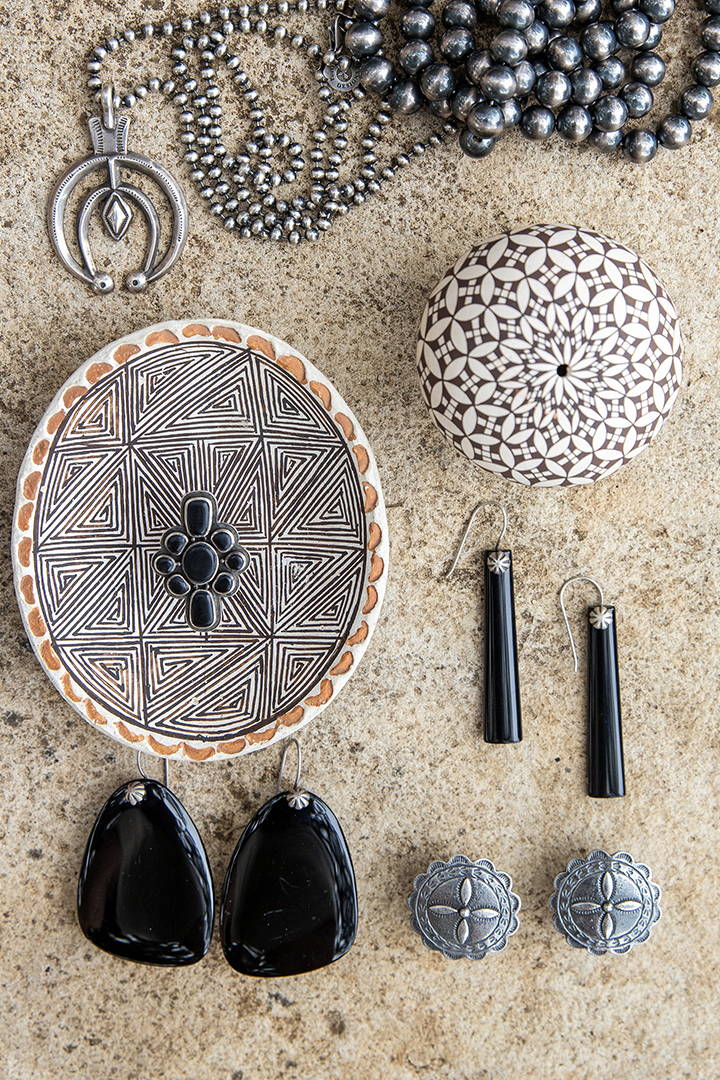 Soothing Stone
It is said that black onyx is something of a soothing stone that provides a sense of peace and it is encouraged to be worn during times of emotional turmoil. Who knows, but with its smooth shiny appearing, it's undeniably soothing to look at.
Release of negativity
Allegedly, black onyx can aid in the release of negativity and also, more amazingly, can help you separate yourself from a past relationship and negative, toxic people! Three cheers to that, y'all! We're not really sure how it works, but we highly encourage you to rock a bold pair of onyx earrings when you have to interact with people who drain you.
Empower entrepreneurs
Whew! This speaks to us on a personal level. Apparently, onyx encourages quick, good decision-making, which can honestly be one of the most difficult aspects of entrepreneurship. Sometimes knowing the right move to make and when makes all the difference when you're starting/running a business. It's actually suggested to keep a black onyx paperweight on your desk. (Hey, Audrey, do we need to get into designing paperweights?)
Change bad habits
Oh, good lord – where has this info been all our lives?! How does this work? Is it like, one bad habit per piece of black onyx jewelry? (BRB, checking our current inventory… For a friend.) We imagine it works more like tying a string to your finger to remember something — Get yourself an onyx statement ring for a beautiful bold reminder to not do whatever thing is. (Unless your bad habit is too much online shopping for Double D, in which case, proceed.)
Start living in the present
We suppose this kind of goes hand-in-hand with letting go of the past, but we like to think of it as its own positive benefit of the stone, and celebrate it as such. Living in the present is a struggle for our culture; we have a tendency to glorify being busy, we are innately inclined to say yes to everything, and we've been conditioned to always be striving towards a goal. It takes a conscious mind-shift to stop and live in the present. So, look, maybe it's not an actual power embodied in the black onyx (or maybe it is?), but just imagine the positive effect a gorgeous onyx cuff could have if it reminded you to "be present" every time you put it on.
---
Like we said… we don't know if it can do all that, but we do know it can add a bold element of beauty to your jewelry collection and outfit! It is excellent for pairing with the heavy presence of black-and-white in all of Riata.