Becoming Barbie: Makeup Tips & Tricks
BECOMING BARBIE: MAKEUP TIPS & TRICKS
Naturally, for this catalog, we wanted to channel our Backwoods Barbies, Dolly Parton and Loretta Lynn. And we did, to an extent. But we exaggerated it a little, especially for the Opry half of the photo shoot. Because we're still kind of in that same era as we were with Midnight Cowboy, it shares a little bit of that look and inspiration.
"Again, I'm still drawing on that influence of Veruschka von Lehndorff, one of the world's first supermodels," said makeup artist Lisa Martensen. "Drama and volume and that late '60s retro look. A lot of emphasis on the eye, not a lot on the lip, and pink cheeks. Probably a little more made up than you would've seen on Loretta back then, but it's definitely Dolly."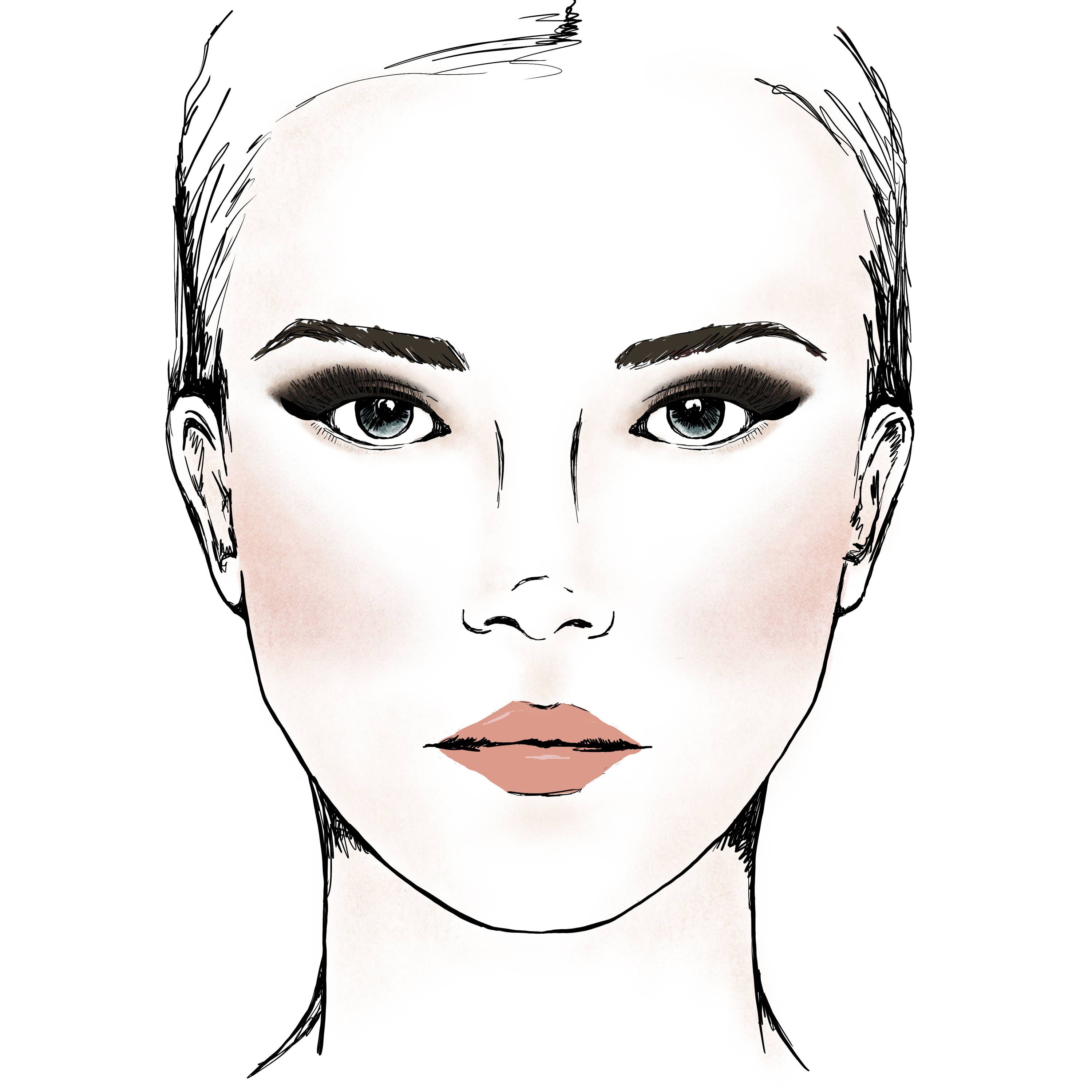 Wanna try to copy the look? Here are the products and process Lisa used on our Backwoods Barbies.
---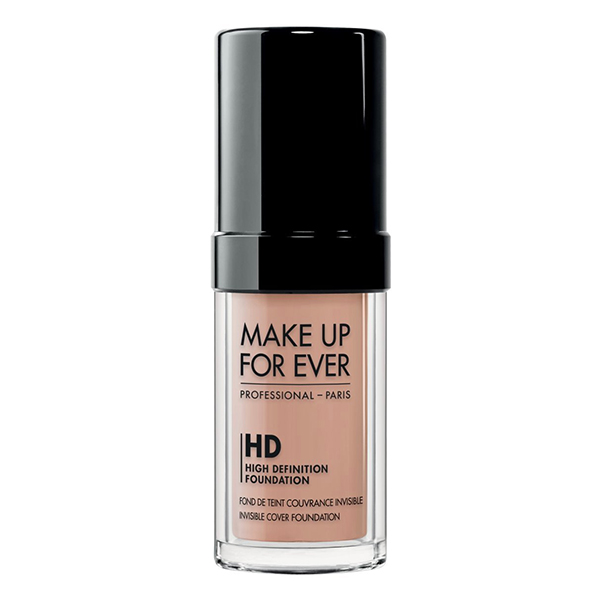 "I've used this a lot, I'm probably getting boring to write about. But hey, maybe readers will already have it from trying another look," said Lisa. "It's a good matte, full-coverage foundation. Probably heavier than what you'd wear on your everyday, but it photographs really well."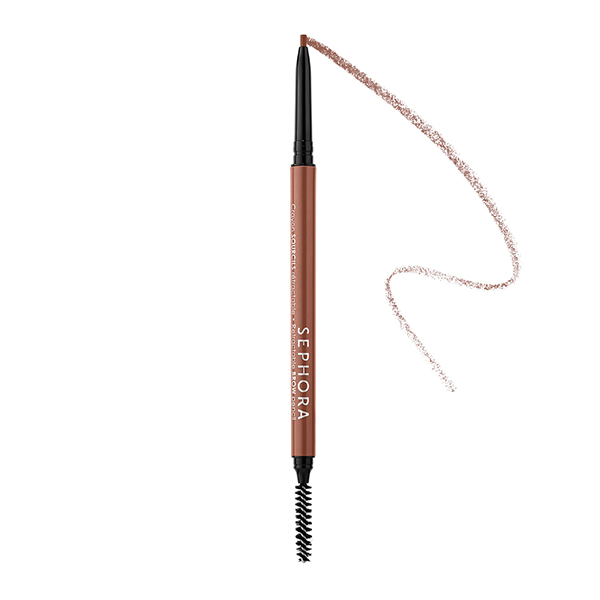 "You know I love a brow!" Lisa laughed. "Same as Midnight Cowboy, I just kind of drew them in that retro arch. But not too, too dramatic on this one. Brows are more important when you're doing a nude, natural eye, but we're doing a lot on the eye for Backwoods Barbie, so you don't want to ignore them, but they aren't the star of the show."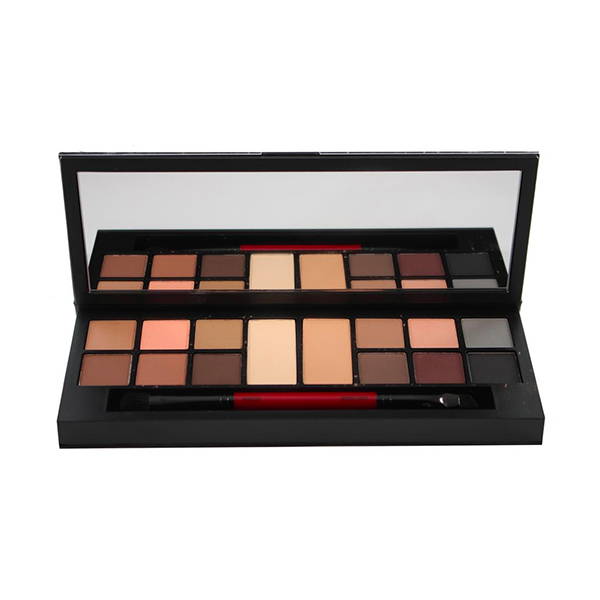 "Here's where we start to make a statement and really define what the 'look' is going to be," said Lisa. "This Smashbox palette is my go-to, I use it so much because it's a great matte neutral, so it really serves as a good base for a lot of different looks. I'm going to create a base and then come in heavy in the crease with a darker shade. That dramatic crease line was really popular in that era, it's very retro."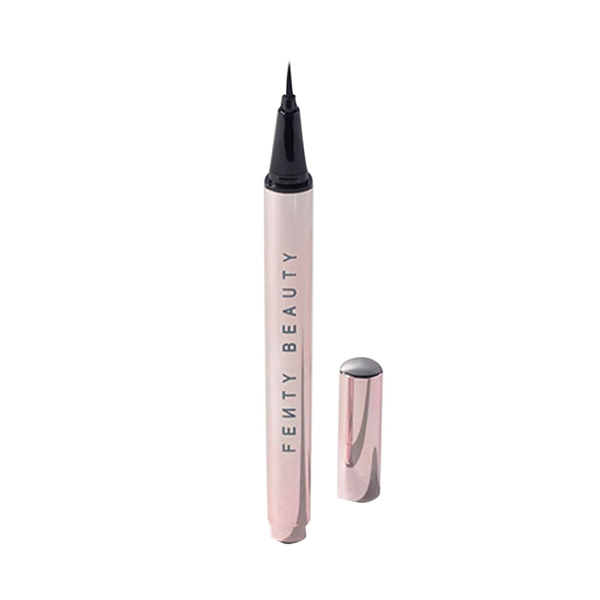 "Same liner I used in Midnight Cowboy," she said. "The name makes me laugh, but I can't deny that it's some of the best on the market right now. Again, going very retro and winging the eyeliner. A lot of people are scared of the wing – it does take a little practice, but if you make a mistake, just make it thicker!"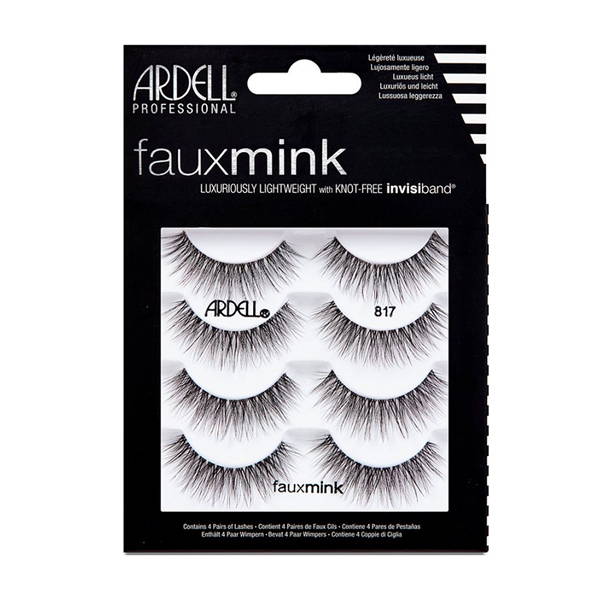 "Sometimes I will leave the lashes alone altogether, I love the high-fashion vibe you can establish with bare lashes, but adding falsies adds that drama we're aiming for," she said. "I tend to use Ardell, they're inexpensive and you can get them everywhere. Oh, and this might be interesting or helpful to your readers: if you don't like wearing fake lashes because they irritate your eyes, try switching the glue. DUO has an adhesive that is latex-free. That's what I have to use when we put lashes on Kaylin [Rogers]."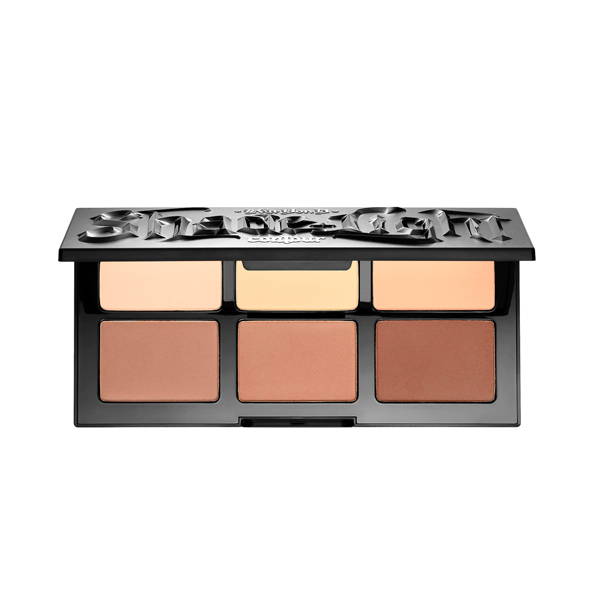 "Sometimes I contour and highlight, sometimes I don't," she said. "I think I didn't for Giant, but this look needs it. Again, it's about creating a little drama. And a little dimension. I mean, you've seen Dolly's face!"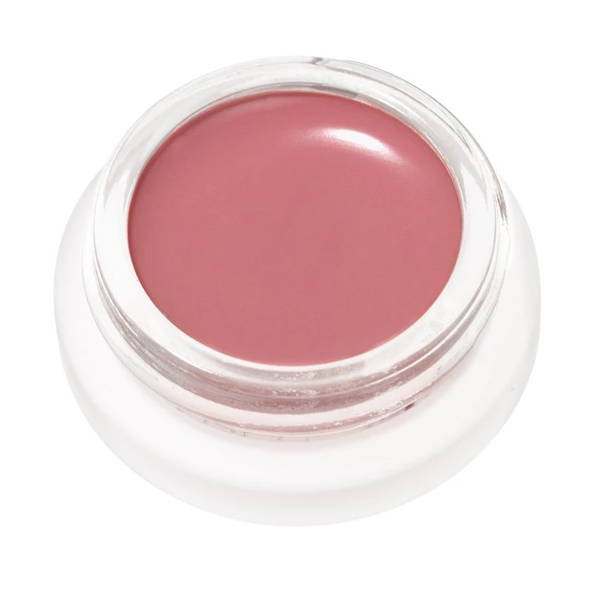 "This is the same I've used in every catalog, I think," she laughed. "It's just so versatile, you can make it as subtle or as strong as you like. For Backwoods Barbie, I did it a little heavier for a pink, rosy cheek. It works with the collection."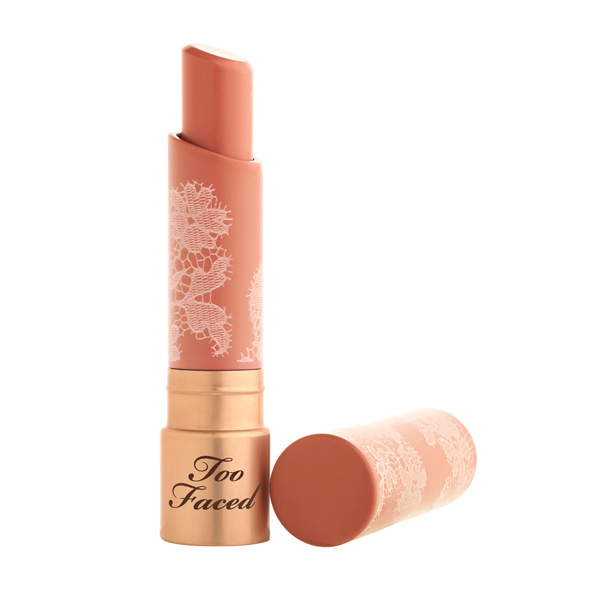 "Like I said, the lip isn't the focus for this look, the emphasis is on the eyes," she said. "I use this lip color a lot. It works with a variety of complexions and it's close to a natural lip color, just slightly enhanced."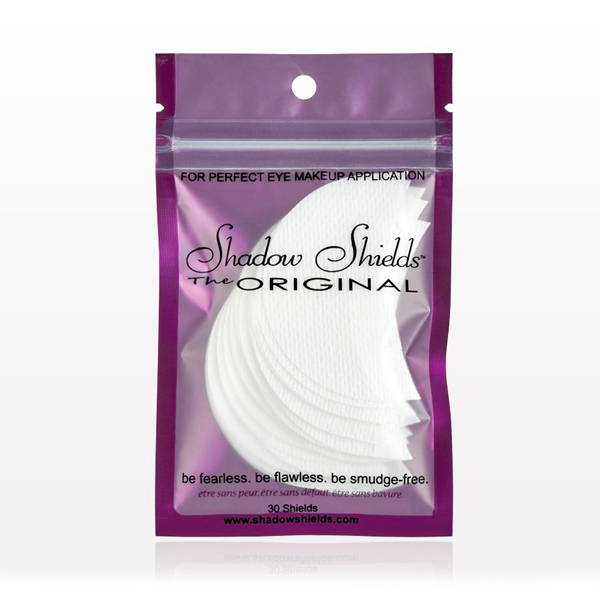 And, we always like to include a pro tip/makeup hack when we can. This time, we bring you these under-eye cheaters! "Shadow Shields are little half-moon protectors that you can put under the eye when you're doing heavy shadow or a smoky eye and it prevents any excess shadow 'debris' from ending up on the cheeks and messing up the foundation. So helpful!"
---