American Spirit
The eagle. The flag. The red, white, and blue.
Americana has been a staple of Double D Ranch – particularly our summer collections – for nearly 30 years now. Back in 1991, we designed our first line packed with patriotism, unapologetically putting our love for the USA on display. That collection birthed our first Flag Jacket – an iconic denim jacket with the stars and stripes boldly appliqued on the back, made up of strips of hand-dyed wool. It was a classic then, and it's a collector now. We've reimagined that forever-favorite for this summer, in a lighter denim wash and with accents of mock-mending stitch work that we've been loving this season.
The American spirit permeates the entire Willie's Picnic collection. You'll see subtle sketches of USA in our Doodle Dandy prints, the pervasive presence of the patriotic color scheme, and the obvious nods to Old Glory – in everything from belts to beads to jewelry.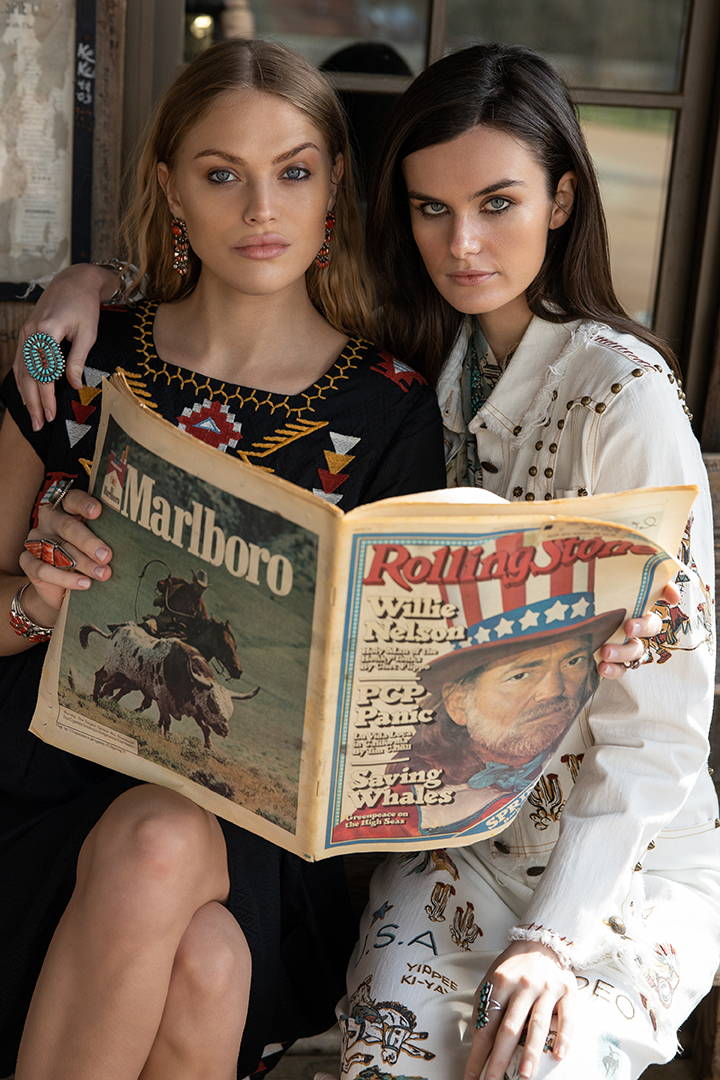 And, because it's summer and many of us live in the sweltering south, we simply had to put the emblems of America on tees and tanks to add a little patriotism to your warm-weather wardrobe.
Americana is evergreen, and patriotism never goes out of style.
God bless the USA.