CULTURAL COUNCIL: ANGELA SWEDBERG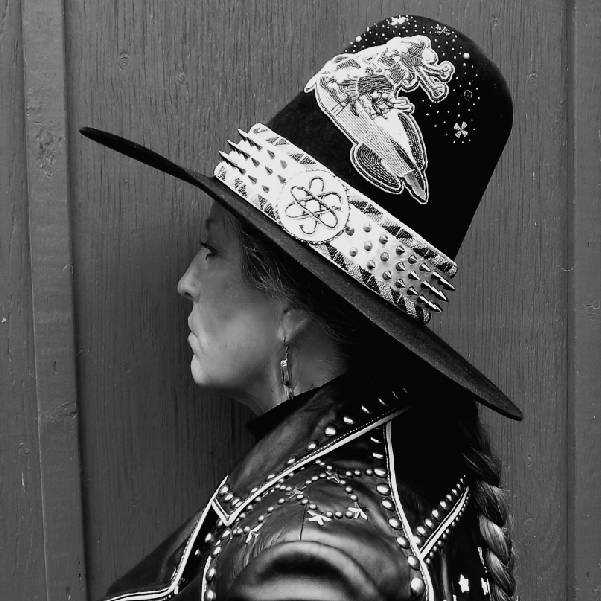 Angela is one of the most talented, most sought-after restorers of beadwork (and artifacts and war-era memorabilia, among other things) in the entire country. Her work is beautiful, and intricate, and incredibly complex. So is her life story.
Angela was the victim of child abduction by a stranger, and all of the nightmarish things that go along with it, when she was a six-year-old in the 1960s. Beadwork, which she has been doing since even before that tragic event, became more than a hobby, it was a form of self-therapy.
"I've been through some heavy events, but I guess what doesn't break you only makes you stronger."
She is entirely self-taught. And yet, when she chose to leave her previous profession in banking to take up beadwork and restoration as her profession (after canoeing across Canada, for fun's sake), she was immediately inundated with clients.
"I thought I would be going to craft fairs and setting up booths, but almost immediately, I had serious collectors coming to me saying, 'My god, you've got skills. Can you also fix this?'"
She could, and she did. Soon after, she was being sought out by museums and top collectors to repair and recreate items for their collections. She has since become revered as an expert and highly sought after speaker on the subject.
Angela was invited to be a representative on the Cultural Council because of her vast knowledge of the arts, her decades of immersive involvement with diverse communities (especially Native American), and her passion. We have a longstanding rapport of trust and respect with Angela, we value her input immensely and she's never one to mince words; she will be an invaluable asset to this Council.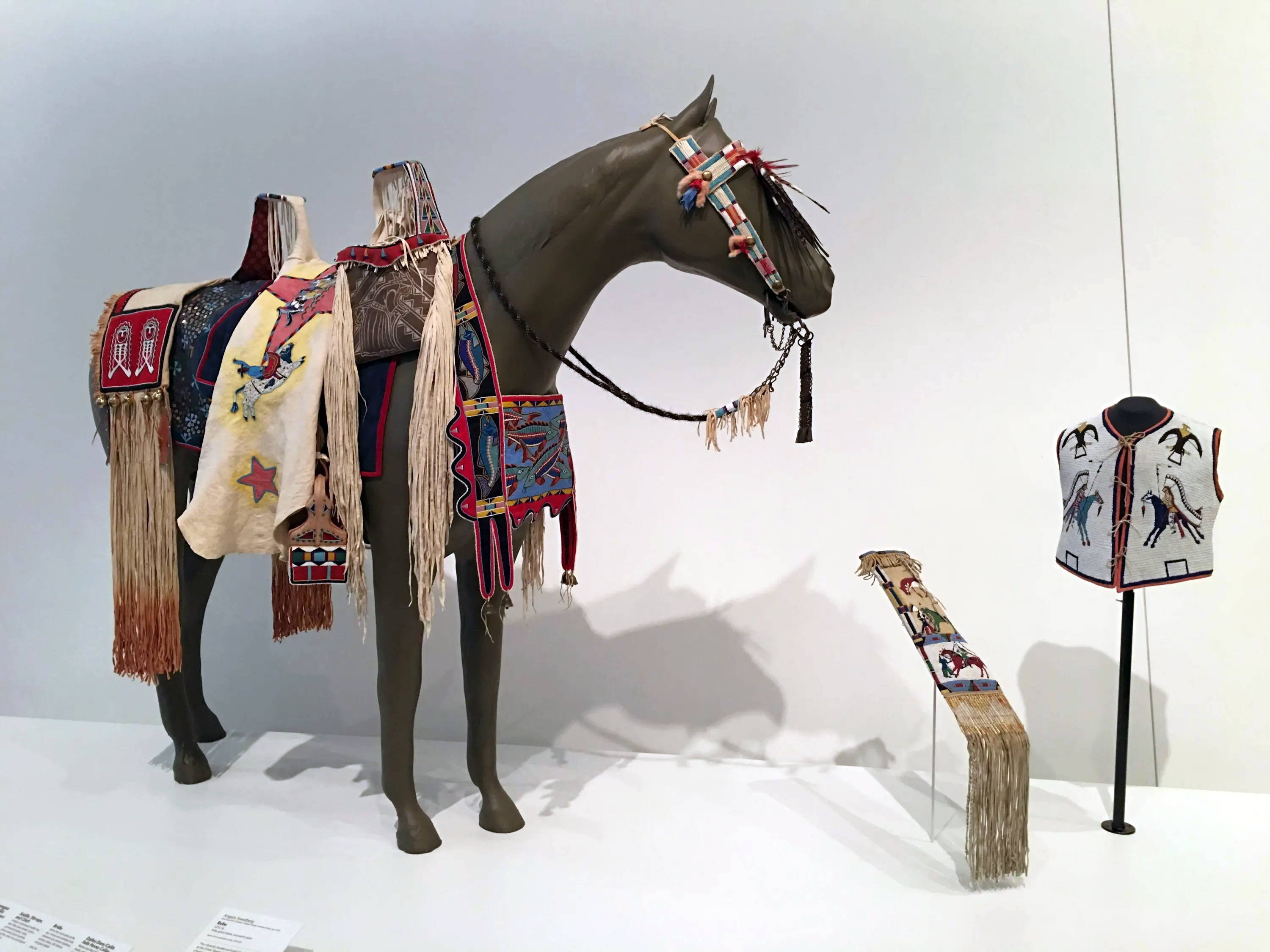 We asked Angela to share a little about her background, her history with Double D Ranch, and her decision to join the Cultural Council. Here it is in her own words:
ON HER ROOTS:
I identify as being an American, in particular a Western American as I have family ties that go back many generations in the Pacific Northwest. I reside in Port Orchard, Washington, where I have lived more or less since 1975. I am originally from Oregon state. I also spend time on land I own in North Central Washington just north of the Colville Indian Reservation.
ON HER RELATIONSHIP WITH DOUBLE D RANCH:
I first became aware of DDR in the early 1990s when I both saw their ads in Cowboys & Indians Magazine. I was also showing art at the SunValley Center for the Arts and hit town twice a year. A store named Silverado carried DDR; I would lust over the velvets especially. Fast forward to the internet and Facebook... I got connected to especially Cheryl via Facebook and she was aware of me. I have been a restoration specialist of Historic Native American Art for 35 years, working for museums, art dealers, collectors and tribes.  As well as my own artwork, I help Cheryl from time to time restoring some of the old treasures she finds, and recently have done a few original works of art for her collections.
ON HER DECISION TO JOIN THE COUNCIL:
I have been involved very deeply in the Native art world professionally for 35 years,  and have been beading for over 50. I have been active and interacting within many native communities, as well as other ethnic communities, my entire life.  Because of this, I hope to perhaps have some helpful insights and suggestions on this subject.  It is a changing and fluid one. What was acceptable even 30 years ago has changed today with new generations, especially in the fight for racial and economic equality.  As well, there is a new guard of culture keepers and protectors. Honest dialog, education, listening, and action is important. I hope this brings about consensus on what is acceptable in design and marketing and a meeting of minds, as the blending of Western capitalist modes of operation can run sideways to what is considered appropriate in different cultures and societies that inspire those outside them. We can all grow through knowledge.
---
---