The Holland Hotel
When it came time to set the scene for the luxurious side of our Cattlemen Collection, the answer was easy: Alpine, Texas' historic Holland Hotel.
The Hotel Holland was built in 1928 by John R. Holland, who was a cattleman himself. It was designed by Henry Trost, the same architect as the Hotel Paisano, where the cast and crew of Giant lodged during filming (link to Double Talk article).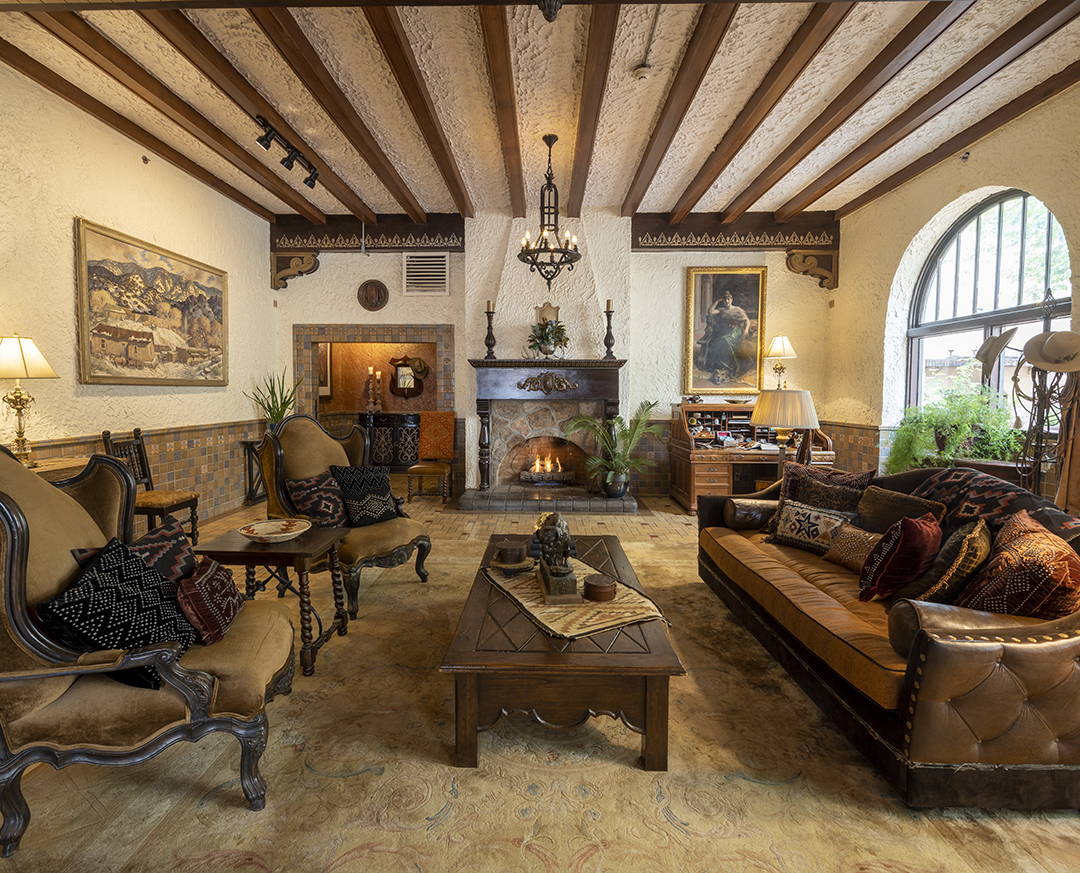 In 2012, the hotel was purchased by Greenwich Hospitality, who refurbished the historic building back to its roots, adding the expected modern amenities (except a pool – you'll have to hop over to sister-hotel, The Maverick, to take a dip) to the 27 guest rooms and suites. The Holland Hotel now also features a full-service spa (Mendias & Co.), as well as The Century, an on-site restaurant, bar, and courtyard serving up "Texas-bistro" cuisine and Texas craft beers.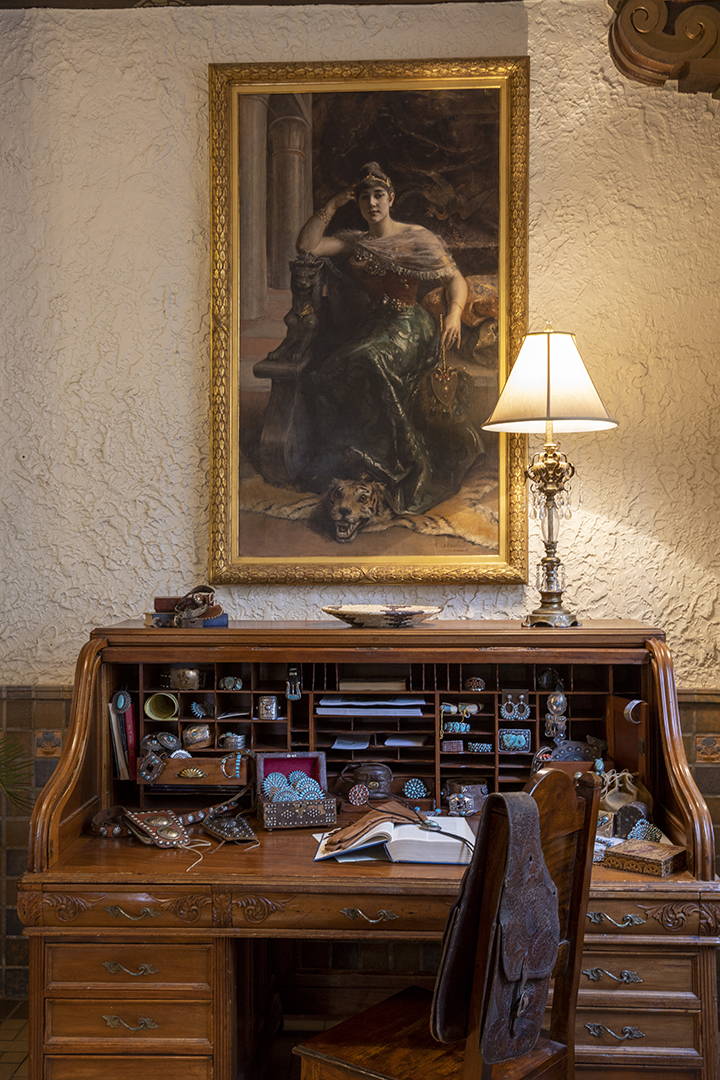 And the lobby is a West Texas dream. In fact, that's what brought us to the Holland. The outdoor photoshoots for our Giant collection all took place on locations authentic to the film. However, for the interior shots, we needed an interior that was a grandiose as the Benedicts and fit the aesthetic and the story of Cattlemen. (And hey, even that is authentic, in a way – all the interior scenes of the 1956 blockbuster were filmed in a Hollywood studio.) We were in search of setting to mimic the feel of the Grand Room in the Benedict Mansion, and we didn't have to search far – just a few miles up the road from Jett Rink's windmill, we found the Holland Hotel in Alpine, Texas. (Alpine is a tiny town located between Marfa and Marathon. Still lost? It's in the southwest part of Texas, plopped just west of the halfway mark between El Paso and San Antonio.)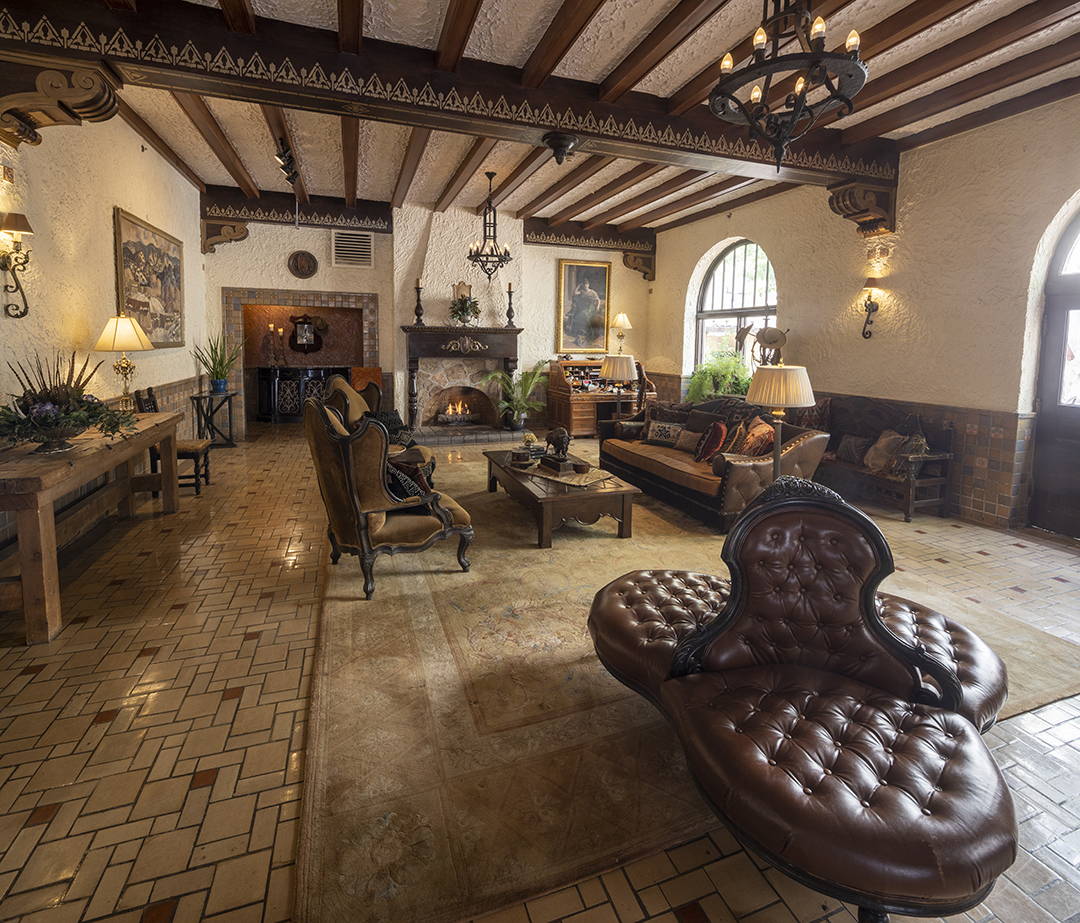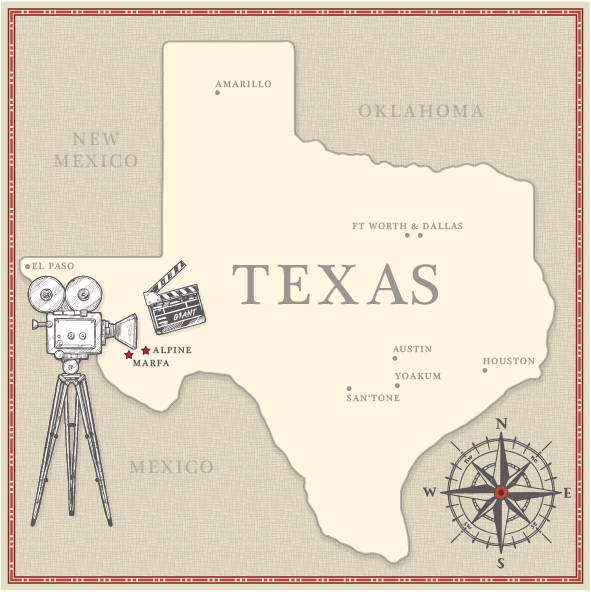 The chic-yet-rustic appearance and Spanish Colonial architecture were the perfect backdrop for the lifestyle-meets-luxury feel of the Cattlemen Collection. The design, décor, and furnishings all seemed to convey a feeling of simultaneously elegant and sturdy western, which is what Cattlemen is all about. It was upscale enough to complement the velvet and leather and fur, and utilitarian enough that the more structured appeared right at home. Not to mention the oversized couch was an impeccable setting for our latest DDR Home Collection of pillows, and the color scheme of the lobby pulled from hues of deep oranges and browns featured throughout Cattlemen, like the Spanish Pony Sweater and the accenting Driscoll Jacket.