Millicent's Style: Pins, Brooches & Rings
Millicent's Style: Pins, Brooches & Rings
No one wore Southwestern jewelry quite as elegantly as Millicent Rogers. It can be argued that no one did more to bolster the advancement of the craft and Native American artisans than she did. It is not an understatement to say that you and I and the rest of mainstream America likely would not be so enamored by -- or even as aware of -- squash blossoms or ketohs or statement cuffs, if Millicent hadn't brought them to the forefront of fashion. She was truly a pioneer in that way. (There is a beautiful book that showcases her jewelry collection and museum; we highly recommend it.)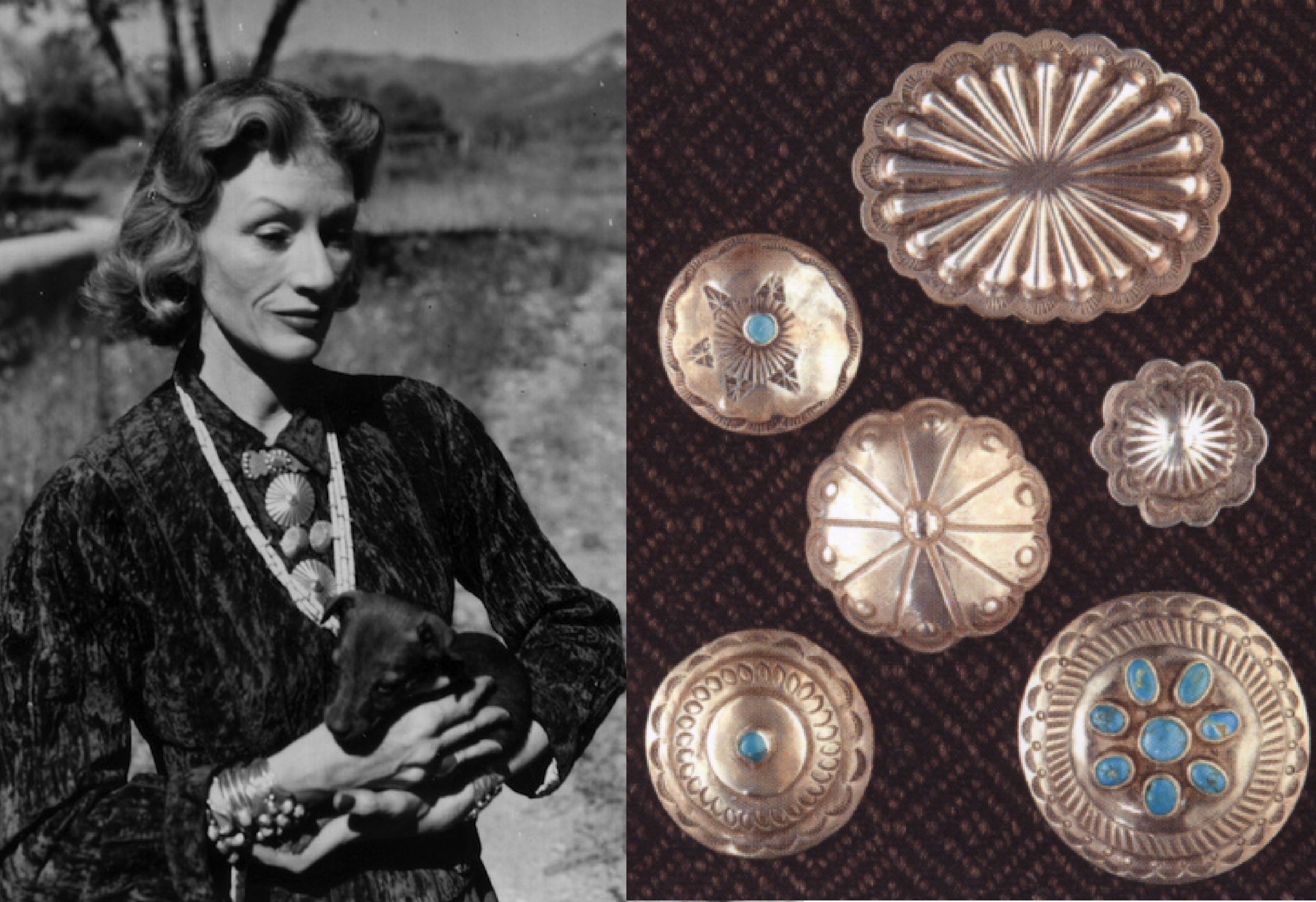 So much of the Taos collection is an homage to Millicent, and week by week we're celebrating her style in a series. (In case you missed last week's piece on Millicent's bracelets, check it out here.) This week, we're talking big bold brooches and pins, statement rings, and how you can copy her look -- even without oil heiress money.
---
Pinning to Perfection
Maybe it's a generational thing, maybe it's a trend thing; for whatever reason, pins seem to be the hardest thing to style for most people. They have no rules – that is their plight and that is their power – they belong nowhere and everywhere. Millicent Rogers, who was for most of her life told what to do and how to do it, took freedom in the way she wore jewelry, and especially her pins and brooches. She wore them at the collar of her crisp white blouses. She juxtaposed chunky turquoise pins with diamond-encrusted brooches. Small or large, she would find ways to incorporate these intricate works of art into her elegant look, committing to be an advocate for these artisans. There is no wrong way to wear a pin; from your blouse to your bag to your hat.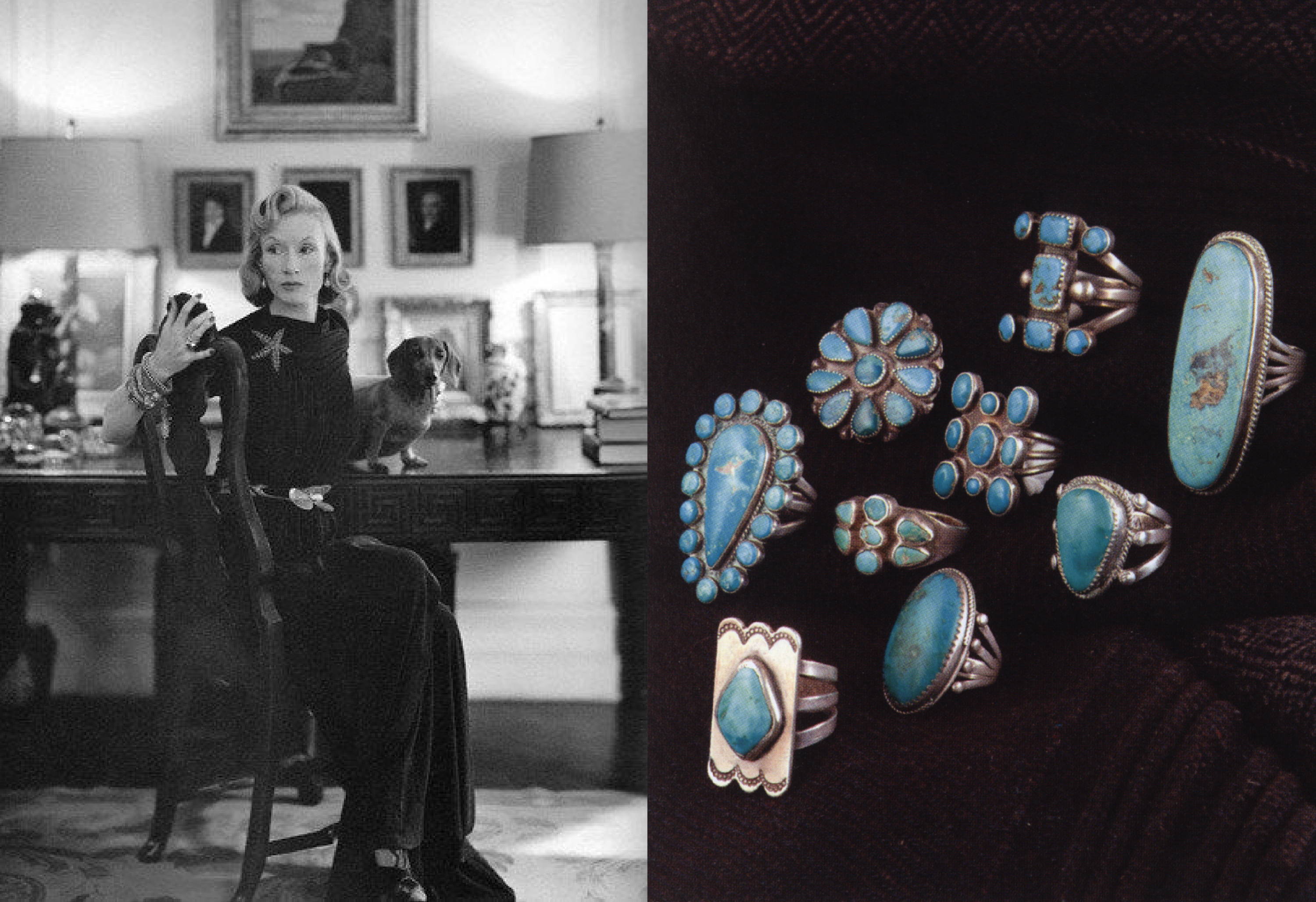 Ring It Up
Let your fingers do the talking. Millicent was someone one would expect to show up donning carats on carats of diamonds, but instead she stole the scene in statement rings of sterling silver and slabs of turquoise. It's truly incredible the shift in envy she created among the elite from sparkling gemstones to Southwestern jewelry.
But here's the great thing: You don't have to spend a fortune to look like a million bucks. There are little ways to upgrade your outfit that can give off an air of being an heir(ess) -- what we like to call our "fake it 'till you make it" looks. Like the Ramos Peralta Workshirt, a simple soft denim button-down elevated with small butterfly conchos -- instant upgrade. A simple, everyday outfit can be totally transformed by just one real statement pin (or even our "only your wallet won't know it's not real" enamel cluster pin!) or a bold statement ring that doesn't have to break the bank.