Beauty in the Beads
Double D Ranch has always had a great appreciation for the art of beadwork. We are fascinated by the craft and consistently inspired by the gorgeous beaded garments and accessories fashioned by Native Americans over the centuries; we try to include at least one beaded item in every collection, all based on historical pieces.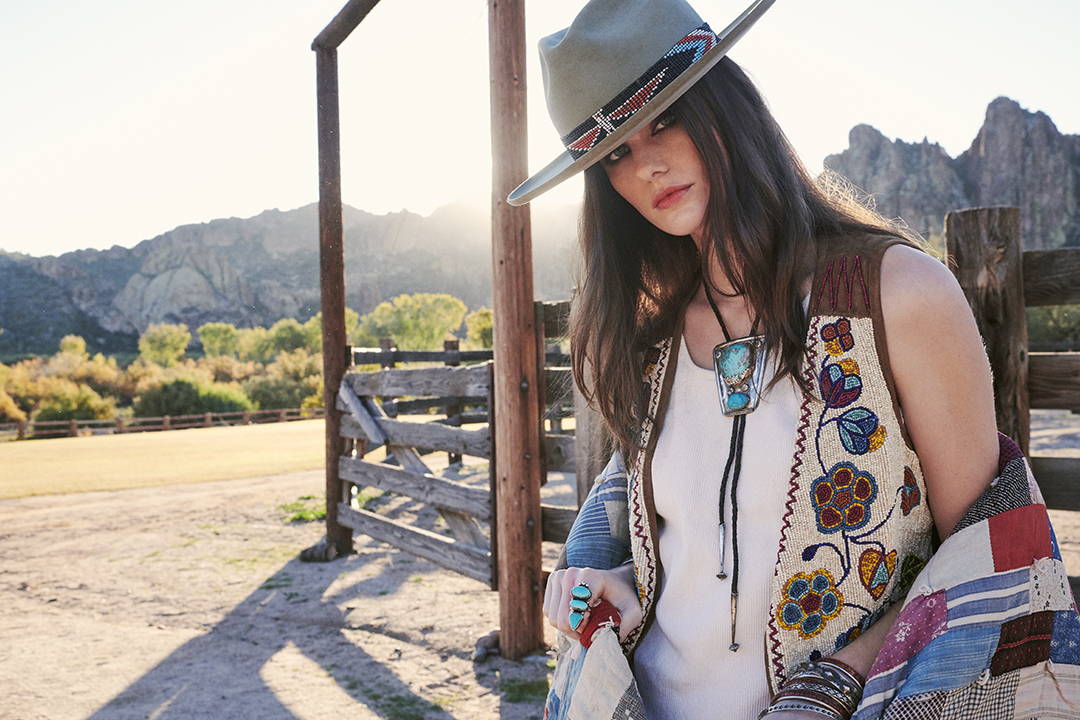 In Born in the USA, the statement beadwork appears on our Washington Delegation Vest. This show-stopping suede vest is beaded in a design inspired by the Bandolier Bags of the Ojibwe people. Our craftsmen use a hand-beading technique known as Tambour beading, which originated in Europe and is the same technique that is used in beading couture. Most often the designs on these historic bags are in a colorful floral pattern, much like what you see interpreted on the Washington Delegation Vest.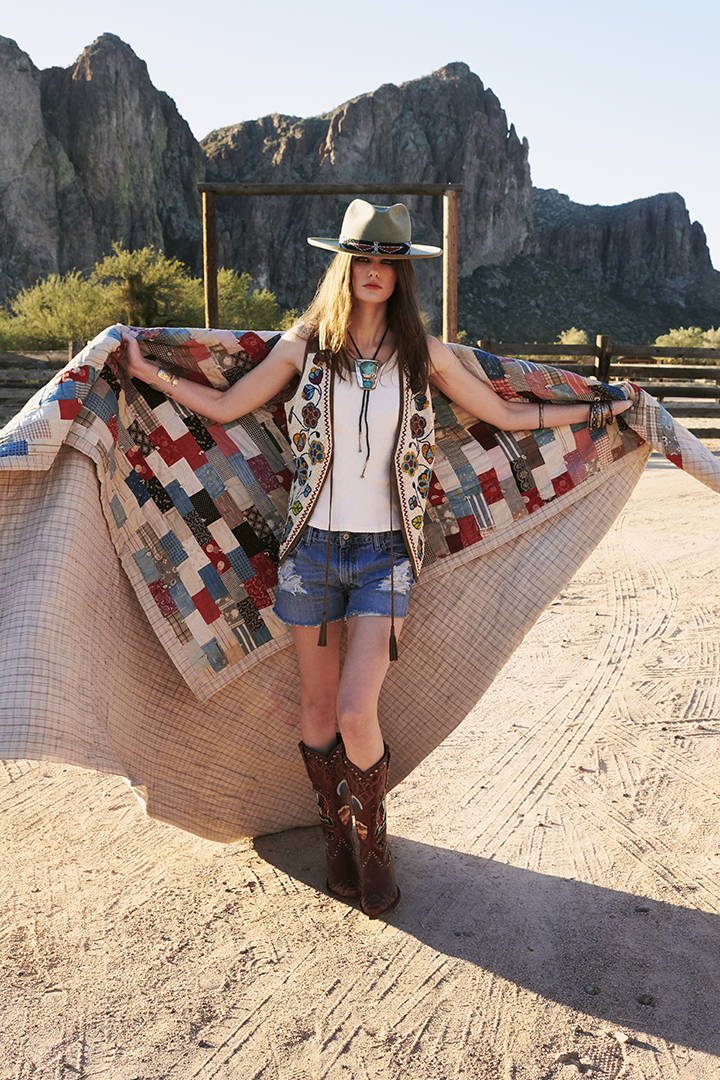 Beadwork is one of the most eye-catching and awe-inspiring elements of fashion design. It's also the most intricate, delicate, and painstaking, and ipso facto, the most time-consuming. Beading our Washington Delegation Vest by hand takes two people 36 hours over the span of a few days to complete. (This doesn't include the processes that occur before beading even begins; start to finish, this season's vest takes 6 days to create.) Needless to say, we are completely in awe of the talent -- and patience! -- our artisans possess.
In addition to a statement piece, you'll also find beadwork throughout our collections in accent pieces. We love it for jazzing up a hatband, creating a classic cuff, or as the focal point of a choker.
---